I did not have a radio show last week due to the thunderstorms we had here in San Francisco and the whole Bay Area. I did not want to chance it driving on the highway. I stayed home and slept. HA! Once again, I'm not doing anything this weekend except spinning records this Friday night at my neighborhood bar, The Argus Lounge. Come by this Friday 10PM-2AM and check out the METAL UP YOUR ASS I'll be spinning. YEAH!!! Also, I'll be attending this years SXSW. Who's going, what showcases are going to rip it and what bands will be representing you label, promo co and so on? C'mon, 7 weeks to go, people!!!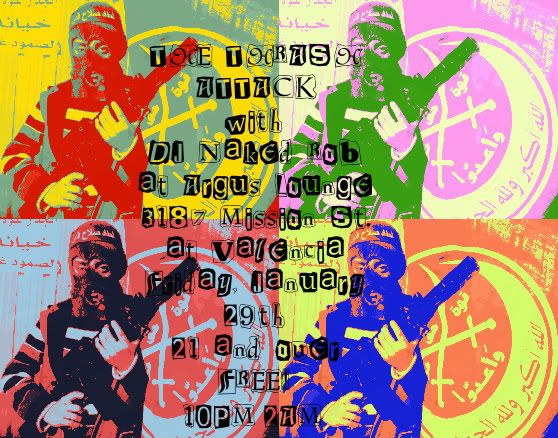 Don't forget, If you missed my radio show, I'm podcasting my show again. Here's the link so you can download it, hear it or whatever.
http://thethrashattack.podomatic.com/
. Have a nice weekend and look me up on the social networks. CHEERS!
KSCU TOP 10 Loud Rock for KSCU
1 CAVE IN Planets Of Old [EP] Hydrahead
2 FIGHT AMP Manners And Praise Translation Loss
3 DROIDS ATTACK Must Destroy Crustacean
4 HARVEY MILK Harvey Milk HYDRA
5 SAVIOURS Accelerated Living Kemado
6 CONVERGE Axe To Fall Epitaph
7 BLACK BREATH Razor To Oblivion [EP] Hot Mass
8 RED CHORD Fed Through The Teeth Machine Metal Blade
9 NORIEGA Desolo Viable
10 SHRINEBUILDER Shrinebuilder Neurot
Rob Gongora
San Francisco, CA